It's happened to the best of us. The excitement of finding the perfect rug for a room overcame the need to really understand the proper size needed for the space. And no matter how beautiful the rug, if it's the wrong size it throws everything off and gets attention for all of the wrong reasons.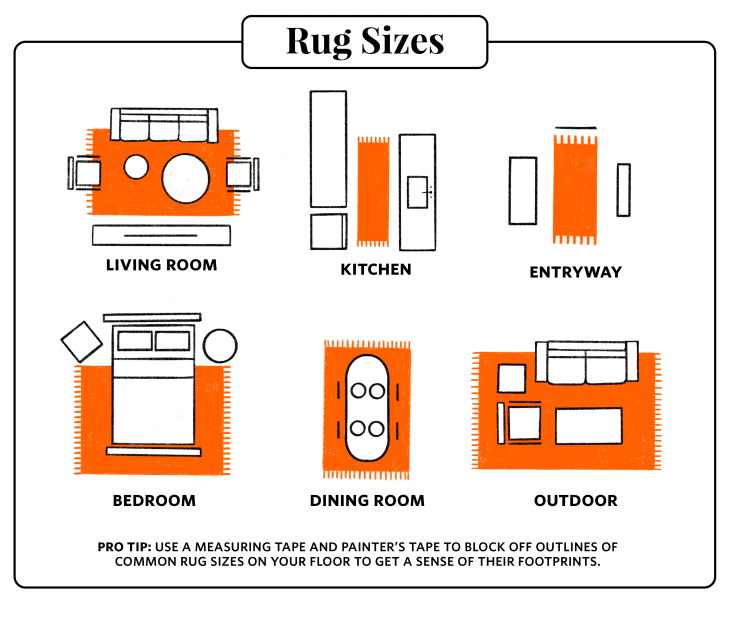 You can save yourself the disappointment and the heavy lifting of returning something as cumbersome as a rug by understanding what the pros know: how to measure for a rug.
According to interior designer Leslie Hendrix Wood, a general rule of thumb to follow is to "ensure all of your furniture is on your rug, or that at least the front legs of the furniture are on the rug."
Learn more on how interior designers choose rugs from Hadley Court.